Artists in the Classroom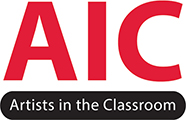 Artists in the Classroom grants bring professional artists into schools for rich learning experiences.
Through AIC, artists and educators collaborate to expand the role of arts in education and activate learning for young people across BC. AIC grants support projects in schools across BC that demonstrate artistic excellence, high levels of student engagement, strong curricular connections, and an active partnership between educators and professional artists.
Who Can Apply?
Artists, teachers, principals and PAC representatives in British Columbia are eligible to apply for this grant.
Grant Amount
Grants of up to $3,500 for small-scale projects and grants of up to $10,000 for large-scale projects are available. AIC grants can fund up to 70% of total project costs and can only cover eligible expenses. The remaining 30% of costs, including ineligible expenses, must be covered by other sources secured by the applicant including contributions from the school district, school, PAC, private sponsors and individual donations.
Goals of this Grant
Increase opportunities for young people to engage in hands-on arts experiences with professional artists to facilitate deeper learning.
Increase opportunities for professional artists to further develop their artistic excellence and practice.
Increase opportunities for educators to integrate arts into their classrooms to inspire creativity and innovation.
Learn More
We have put together practical resources for teachers and artists in the classroom to help you deepen your understanding of arts in education and provide tips and tools that can be used when putting together your application and executing the project.
The following blog posts are intended to help answer some frequently asked questions about AIC grants, spark exciting project ideas and help translate those ideas onto paper.
Looking for examples of successful AIC projects?
How to Apply
Read the Guidelines and email us your completed Application Form.
15,605
students took part in AIC projects in the 2016-17 school year
October 16, 2017
Deadline to Apply
May 25, 2018
Deadline to Apply
Learn More
Assessment Rubric
AIC Eligibility Quiz
Find an Artist
Apply Now
For Funded Applicants
Final Report 2016-17 due June 15, 2017
Get in Touch

Emily Beam
Grants Manager
aic@artstarts.com
or emily@artstarts.com
604-336-0626 ext 110