Artists in the Classroom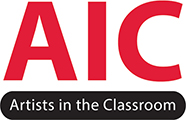 Artists in the Classroom grants bring professional artists into schools for rich learning experiences.
AIC grants support projects in schools across BC that demonstrate artistic excellence, high levels of student engagement, strong curricular connections, and an active partnership between an educator and a professional artist.
Who Can Apply?
Kindergarten to Grade 12 educators, school administrators, PAC representatives and artists in British Columbia are eligible to apply for this grant.
Grant Amount
Grants of up to $3,500 for small to medium scale projects and grants of up to $10,000 for large scale projects are available. AIC grants can fund up to 70% of total project costs and can only cover eligible expenses. The remaining 30% of costs, including ineligible expenses, must be covered by other sources secured by the applicant including contributions from the school district, school, PAC, private sponsors and individual donations.
Goals of this Grant
Expose BC's young people to professional arts experiences in the classroom.
Explore curricular connections to the arts to support student learning.
Connect the arts and education communities by developing mutual awareness, respect and appreciation.
Learn More
The following blog posts are intended to help answer some frequently asked questions about AIC grants, spark exciting project ideas and help translate those ideas onto paper.
Looking for examples of successful AIC projects?
How to Apply
Read the Guidelines and email us your completed Application Form.
15,605
students took part in AIC projects in the 2016-17 school year
October 16, 2017
Deadline to Apply
May 25, 2018
Deadline to Apply
Learn More
AIC Eligibility Quiz
Find an Artist
Apply Now
Guidelines
Application Form Coming Summer 2017: Sign up for Educators eNews
For Funded Applicants
Final Report 2016-17 due June 15, 2017
Get in Touch

Emily Beam
Grants Manager
aic@artstarts.com
or emily@artstarts.com
604-336-0626 ext 110