Creative Spark Vancouver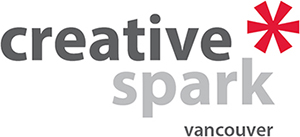 Small projects can have a big impact. Emerging artists across all disciplines living in the City of Vancouver who have an interest in building their careers and working with young people in an arts-based capacity are invited to apply for Creative Spark Vancouver.
If you relate to the statements below, then this grant is designed for you:
I'm an emerging artist looking to explore career opportunities
I'm interested in working with young people and need support to start
I have a project idea but don't have the funds to cover the required materials and supplies
Creative Spark Vancouver enables emerging artists to gain experience on small projects that could lead to new career opportunities, new community relationships, different perspectives on arts and education, future learning opportunities and exciting multi-faceted projects.
Who Can Apply?
Emerging artists of any age in any artistic discipline who are residents of the City of Vancouver, or residents and members of the Musqueam, Squamish or Tsleil-Waututh First Nations.
For the purpose of this grant, an emerging artist is defined as one who:
has specialized training (university graduation or equivalent, self-training, or training in a culturally-specific tradition) in one or more artistic disciplines
has completed training within the last five years
is committed to developing a practice and career that will allow them to work full-time in an arts-based practice when financially possible
Grant Amount
Creative Spark Vancouver offer 100% coverage for projects, up to $1,000. Grant funds are intended to cover artist fees, project materials and supplies, rentals and honoraria.
Goals of this Grant
Before you apply, please make sure your project fulfills the Creative Spark Vancouver goals:
Build the capacity and confidence of emerging artists working with young people and arts-based learning;
Provide young people opportunities to engage actively in the arts; and
Embrace diversity, innovation and artistic excellence.
How to Apply
Read the Guidelines/FAQ and email us your completed Application Form.
April 21, 2017
Deadline to Apply
Learn More
Apply in Spring 2017
Application Form will be posted here in early 2017
For Funded Applicants
Final Report for August 2016 intake due March 31, 2017
Get in Touch

Laura Aliaga
Grants Manager
creativespark@artstarts.com
or laura@artstarts.com
604-336-0626 ext 110