Artists in Education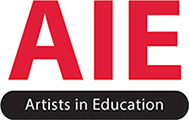 Artists in Education grants support artistic programming in schools across BC, including performances, workshops and residencies.
This district-level grant is allocated to all BC school districts, the Federation of Independent School Associations and the First Nations Schools Association. Each allocation considers the number of schools, number of students and geographic location of each district or association.
Who Can Apply?
School district representatives in British Columbia are eligible to apply for this grant.
Goals of this Grant
Expose young people to performances that have artistic quality and educational merit.
Balance exposure of the arts to young people in remote, rural and urban environments.
Establish professional standards for arts practices and presentations in schools and expose BC's children and youth to professional quality arts programming.
Develop, maintain and expand the market for professional artists working with children and youth.
Facilitate communication between the arts and education communities by developing mutual awareness, respect and appreciation.
Promote the arts as an area of study and professional employment.
How to Apply
Only one application per school district is accepted. Only district representatives may apply. Application forms are automatically sent to the district contact on file. For more information, contact [email protected].
$675,000
funds disbursed to BC school districts for artistic performances and workshops
July 3, 2021
Deadline for AIE Application and Final Report
AIE Guidelines

Download the 2021 Goals & Guidelines
Get in Touch

Hannah Jarvis
Program Manager
[email protected]
604-336-0626 ext 102