Artists in Education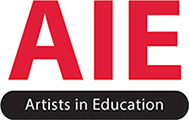 *****************************
Thank you for your continued patience as we rebuilt the AIE Application Process. The 2022-23 Final Report and 2023-24 Application are now launched and all district contacts have been emailed. If you have not received an email please check your spam folder and email [email protected].
Izzy or Lily will be calling all district contacts by the end of July to check in!
******************************************
Artists in Education grants support artistic programming in schools across BC, including performances, workshops and residencies.
The Artists in Education (AIE) grants support artistic programming, including performances, workshops, and residencies to empower young people in schools across the province. AIE is funded by the B.C. Arts Council and the Province of British Columbia as a district-level grant allocated to all B.C. School Districts, the Federation of Independent School Associations and the First Nations Schools Association.
Who Can Apply?
School district representatives in British Columbia are eligible to apply for this grant. ArtStarts has reached out to each district contact as of July 12th 2023 so please connect with folks in your district or email [email protected] to get connected within your district.
Grant Outcomes for Students, Artists, and Educators
Introduce young people to arts-based workshops, performances, and residencies with educational impact.
Facilitate communication between the arts and education communities by developing mutual awareness, respect and appreciation of arts-based learning.
Establish professional standards for arts practices and presentations in schools.
Grant Objectives for Students, Artists, and Educators
Promote the arts as an area of study and professional employment to young people.
Co-develop opportunities for artists to work with young people and educators.
Support for artists to perform in unique contexts such as remote and rural communities.
How to Apply
Only one application per school district is accepted. Only the district representatives may apply. Application forms have been sent to the district contact on file as of July 12th 2023. Please see the AIE Grant Guidelines for more information how to apply or email [email protected]
$675,000
funds disbursed to BC school districts for artistic performances and workshops
September 19, 2023
Deadline for AIE Application and Final Report