Arts Integration Learning Lab: Emerging Artists Edition

Professional Development for Artists
Do you want to inspire curiosity and learning in young people through your creative practice while building your skills in arts-based learning facilitation and the BC Curriculum?
Emerging artists 18-35 years old, living in the Metro Vancouver area, who are in the early stages of their career are invited to apply. All artistic disciplines are welcome.
Work with experienced professional teaching artists to build your capacity to provide engaging arts integrated learning for BC's young people.
Artists selected to participate will be fully subsidize to:
Attend five days of practical, experiential workshops offered by ArtStarts in Schools
Be mentored by professional artists experienced in using arts integration in schools
Incubate project proposals at a public event with artists, educators and community organizer
Receive program materials

Workshops

Creativity 101 with Elfred Matining
9am to 3pm on Friday, November 10, 2017
How do we talk about creativity within an institutional, educational context? Through left- and right-brain workshop activities, participate in a series of collaborative, hands-on experiences that will unpack contemporary perceptions of art and education, philosophies and domains of the creative process, and an introduction to arts integration as an approach to teaching.


Pedagogy: Art Practice as Teaching Practice with Dianna David
9am to 3pm on Friday, December 1, 2017
Learning is the acquisition of knowledge; investigating the multiple ways that transfer can occur is the subject of pedagogy. An art practice is potent with the capability to create dialogue — and through this dialogue, learning happens. Working with professional teaching artists, explore how the creative process, through an arts integration approach, can be utilized to engage and activate the imaginations of young people.


Navigating Resources with Emily Beam
9am to 3pm on Friday, January 12, 2018
Having a sound knowledge of resources is key to creating inclusive, informative and engaging arts-based learning experiences for young people. Discover where to access relevant resources and learn how to utilize them effectively. Through a series of collaborative workshop activities, learn how to navigate the BC Ministry of Education Curriculum with confidence, present your professional art practice to educators and design learning focused workshops and performances.


School Culture Panel Discussion
9am to 3pm on Friday, February 9, 2018
Every school has a unique combination of cultural values, norms and guiding principles that form their collective "school culture". Through an interactive panel discussion and hands-on presentation with experienced educators and professional teaching artists, gain perspectives about the contemporary nuances of schools in British Columbia. Gain a better understanding of what the day to day of a travelling performing artist in school is like.


Meta-Learning with ArtStarts
9am to 3pm on Friday, March 9, 2018
Learning requires constant reflection to deepen our understanding and perspectives. Taking all of our learning in the last 5 months as our starting point, we dive into "meta-moments" to unpack the process and methods of learning that we all collaboratively created and participated in throughout the Learning Lab. Allow methods and styles of facilitation to become explicit as we unpack our learnings together.
Facilitators

Dianna David
From Filipino dancing to physical theatre, hip hop to props, mechanical engineering to miming, street performer to speaker, Dianna David enjoys playing in all worlds. She infuses these experiences into her movement mastery through the manipulation of objects, props and her audiences into a world where stories of triumphs and transformations are spoken and shown. Her movement storytelling has been seen throughout the world for over a decade, holding the attention of around-the-world audiences of all sizes.


Emily Beam
Emily supports community organizations, schools and artists to access resources and build capacity. She is a detail-oriented achiever masquerading in a world of creativity and imagination. She has worked as a grantor, lender and facilitator for various non-profits, foundations and social enterprises. Emily holds a certificate in Dialogue and Civic Engagement from Simon Fraser University.


Elfred Matining
Elfred works with the community to find new ways of thinking, learning, and experiencing our world through art. As an artist, his art practice investigates the phenomenon of pedagogy through objects and performance. As a community organizer, he engages artists and educators across the province in dialogue and professional learning about arts integration and creative and critical thinking through the framework of curriculum.
Definitions
An Emerging Artist is someone who ...
Is between the ages of 18 and 35
Devotes a minimum of 24 hours per week to their pursuit of their art
Is in the early stages of their career, usually within the few first years of pursuing a career in their field
Demonstrates a commitment to devoting more time to artistic activity
Is involved in their creative community
Has not yet been showcased beyond their primary country of residence
Shows a financial commitment to their practice, and seeks income through their artistic work
Has a small history of presentation or publication
Is enrolled in, or has recently graduated from, a related degree/diploma program
Self identifies as emerging
Metro Vancouver includes the following geographical municipalities of:
Anmore
Belcarra
Bowen Island
Burnaby
Coquitlam
Delta
Langley (city and district)
Lions Bay
Maple Ridge
New Westminster
North Vancouver (city and district)
Pitt Meadows
Port Coquitlam
Port Moody
Richmond
Surrey
Tsawwassen
Vancouver
West Vancouver
White Rock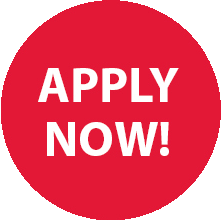 Deadline to Apply
Oct 2, 2017
Learning Lab Workshops
Nov 2017–Mar 2018
Online Application Form
Get in Touch


Elfred Matining
Program Manager
604.336.0626 ext 106
elfred@artstarts.com